Pet Friendly House Design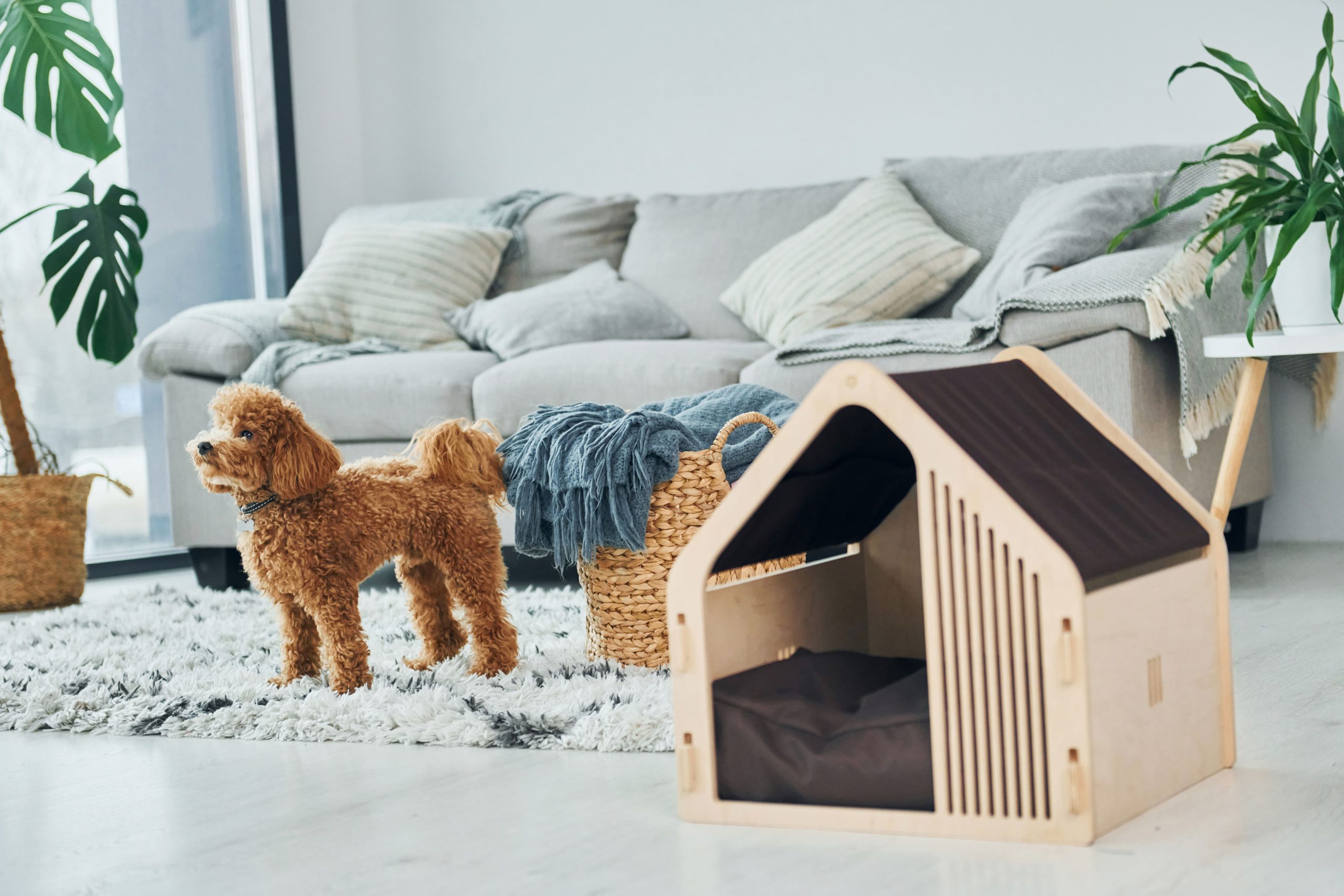 Read Time:
3 Minute, 47 Second
As a pet owner, you know that your furry friend is part of the family. And just like the rest of your family, you want your pet to be comfortable in your home. That's why pet friendly house design is so important.
When you're planning your home's design, there are a few things you can do to make sure that it's as pet friendly as possible. First, choose materials that are easy to clean and maintain. Carpet may be cozy, but it's not always the best choice for a household with pets. Hardwood floors or tile are much easier to keep clean, and they won't hold on to pet hair and dander the way carpet does.
Another important consideration is furniture. Choose pieces that are sturdy and won't be easily scratched or damaged by your pet. Leather or microfiber furniture is a great choice for households with pets. And if you have an outdoor space, be sure to include some pet friendly features like a doggy door or a fenced in area.
Finally, think about the layout of your home. Pets need space to move around, so be sure to leave plenty of room for them to roam. If you have a small home, consider getting creative with storage solutions so that you can free up some space for your pet.
By following these simple tips, you can create a pet friendly home that will be comfortable for both you and your furry friend.
What does pet friendly home mean?
There are a lot of different interpretations of what pet friendly means when it comes to housing. For some people, it simply means that the landlord or complex management doesn't have a strict "no pets" policy in place. This could mean that you're technically allowed to have a pet, but there may be breed or size restrictions, and you may have to pay a pet deposit or monthly fee. Other people interpret pet friendly as meaning that the actual unit or property is set up in a way that's conducive to having a pet, such as having outdoor space for a dog to run around in, or being located near a park.
Regardless of how you interpret the term, there are definitely some things to keep in mind if you're looking for pet friendly housing. First and foremost, you'll need to be upfront about your pet situation with any potential landlord or complex management. Be prepared to provide information about your pet, such as proof of vaccinations, and be prepared to sign a pet addendum to your lease agreement. You'll also want to make sure that you're aware of any pet restrictions that may be in place, such as breed or size restrictions, and be sure that your pet falls within those guidelines.
If you're looking for a truly pet friendly home, there are some great resources out there to help you find what you're looking for. Websites like Apartment Guide and Rent.com allow you to search for rentals that specifically allow pets, and many of them even have filters so you can search for things like "outdoor space" or "near park." You can also check out websites like DogVacay and Rover, which connect dog owners with local dog sitters, walkers, and boarding options. And finally, don't forget the power of word-of-mouth; ask your friends, family, and co-workers if they know of any pet friendly rentals in your area.
What are pet friendly building materials?
There are a number of building materials that are pet friendly. Some of these include:
-Carpet: Carpet is a great option for pet friendly flooring. It is soft and comfortable for your pet, and can help to reduce noise levels in your home.
-Linoleum: Linoleum is another pet friendly flooring option. It is durable and easy to clean, making it ideal for homes with pets.
-Vinyl: Vinyl is a great pet friendly flooring option as it is durable and easy to clean. It is also available in a variety of colors and designs, making it a stylish option for your home.
-Tile: Tile is a durable and easy to clean flooring option that is perfect for homes with pets. It is also available in a variety of colors and designs, making it a stylish option for your home.
-Hardwood: Hardwood floors are a beautiful and classic flooring option that can also be pet friendly. They are easy to clean and maintain, and can help to reduce noise levels in your home.